5 Ways to Embrace Kinfolk Slow Living
What is Kinfolk Slow Living?
Posted at 9:00am • Sep 23 • Kay • Lifestyle
---
A splash of Scandinavian decor, a neutral color palette, and some biophilic design may be enough to embrace the aesthetic of Kinfolk, but this lifestyle is so much more. Kinfolk living is all about identifying what you can and can't live without, both material objects and people, to essentially create space for the things that truly bring you joy.
Sound like your type of lifestyle? Here are 5 simple ways to embrace Kinfolk living:
1. Find Your Joy
By now you may have heard, or maybe even used, Marie Kondo's famous method of only hanging onto items that "spark joy." In Kinfolk this is not only applicable to things around the home but lifestyle choices and relationships as well.
How to do it: If you can live without it and it doesn't bring you joy, consider letting go. Lists and journaling can often help with this process. Develop a habit of journaling and reflections to have a conversation with your authentic self. What brings you joy?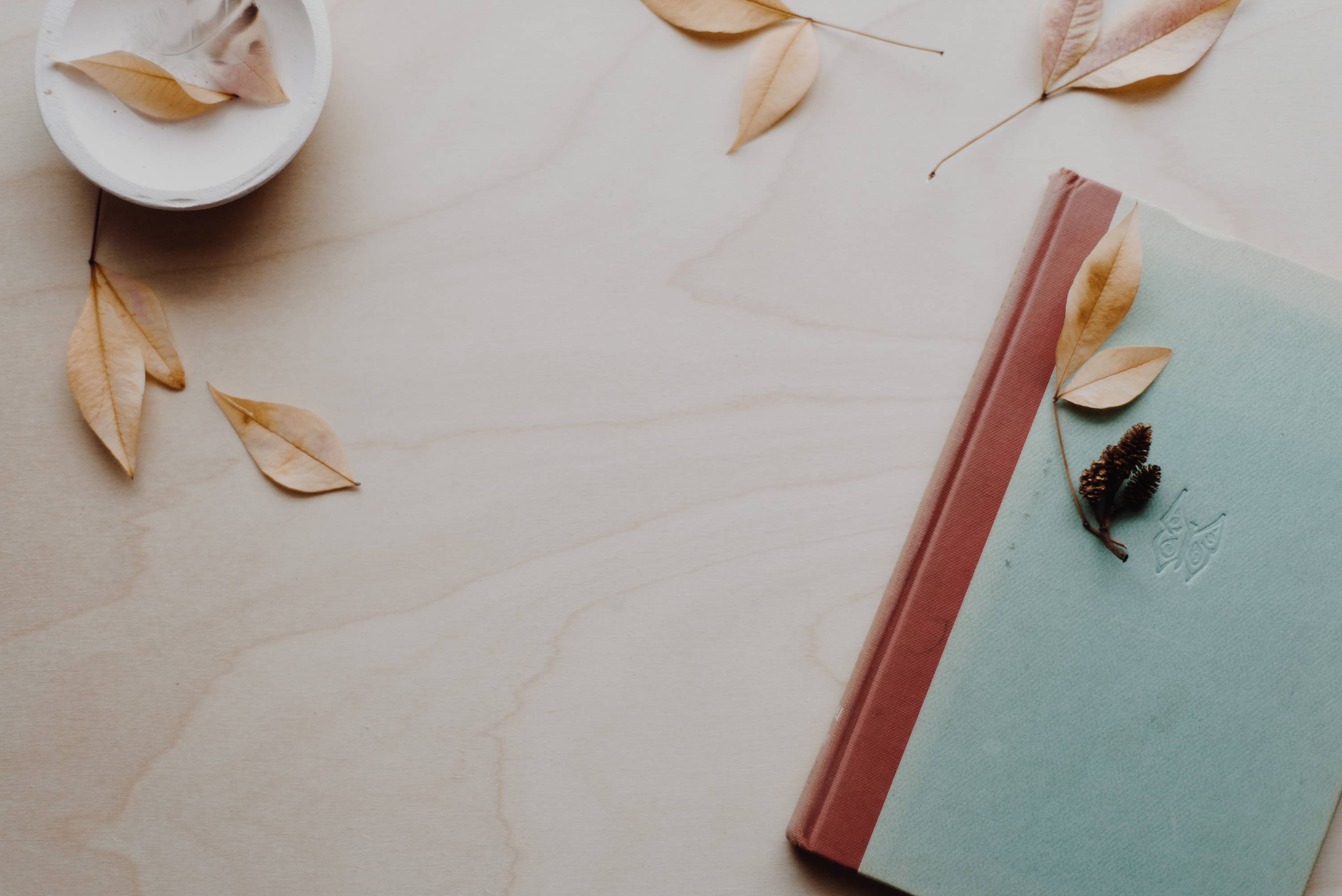 Journaling might be the key to figuring out what sparks your joy.
2. Slow Down
Slowing down will not only help you identify what is truly essential when it comes to your lifestyle and home, but it can also give you a fresh perspective.
How to do it: Put away the technology for a while and pick up a good old-fashioned book, take a nature walk, grab a cup of coffee with a friend, take a class to learn a new skill, or simply close your eyes for 30 seconds and focus on taking slow, deep breaths.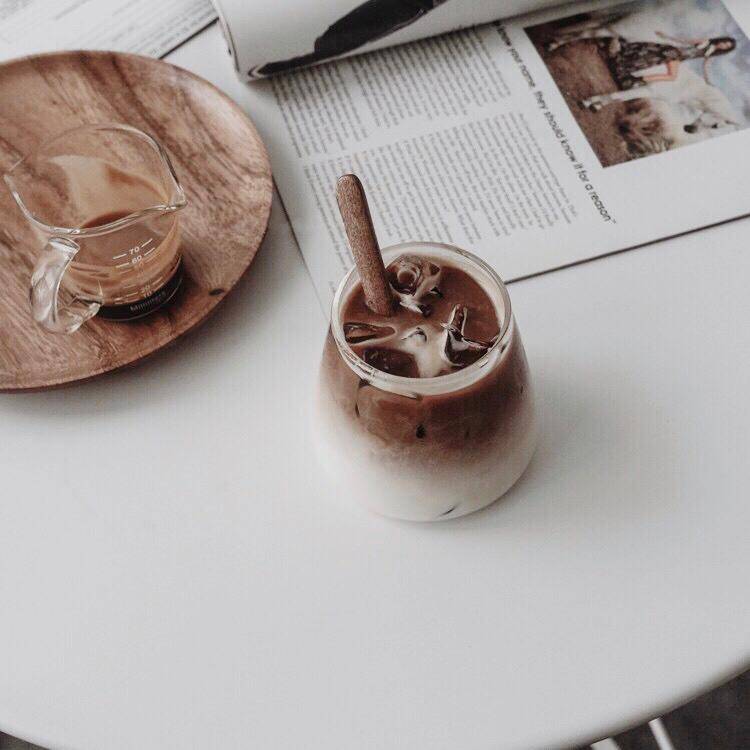 Maybe take a moment to yourself with some coffee in one of our Fuji Glass Cups
3. Be Eco-Friendly
Kinfolk honors nature, so treat mother nature and all her creations with the utmost respect. This approach will not only contribute to a healthier planet, but it often helps cultivate a healthier lifestyle.
How to do it: We aren't saying you need to go zero-waste (Although if you want to, we're all for it!), but try to be more conscious about your everyday decisions. This could mean upcycling packaging and decor, using a refillable coffee mug, composting, or nixing plastic in your home for more earth-friendly materials like wood, glass, and ceramic.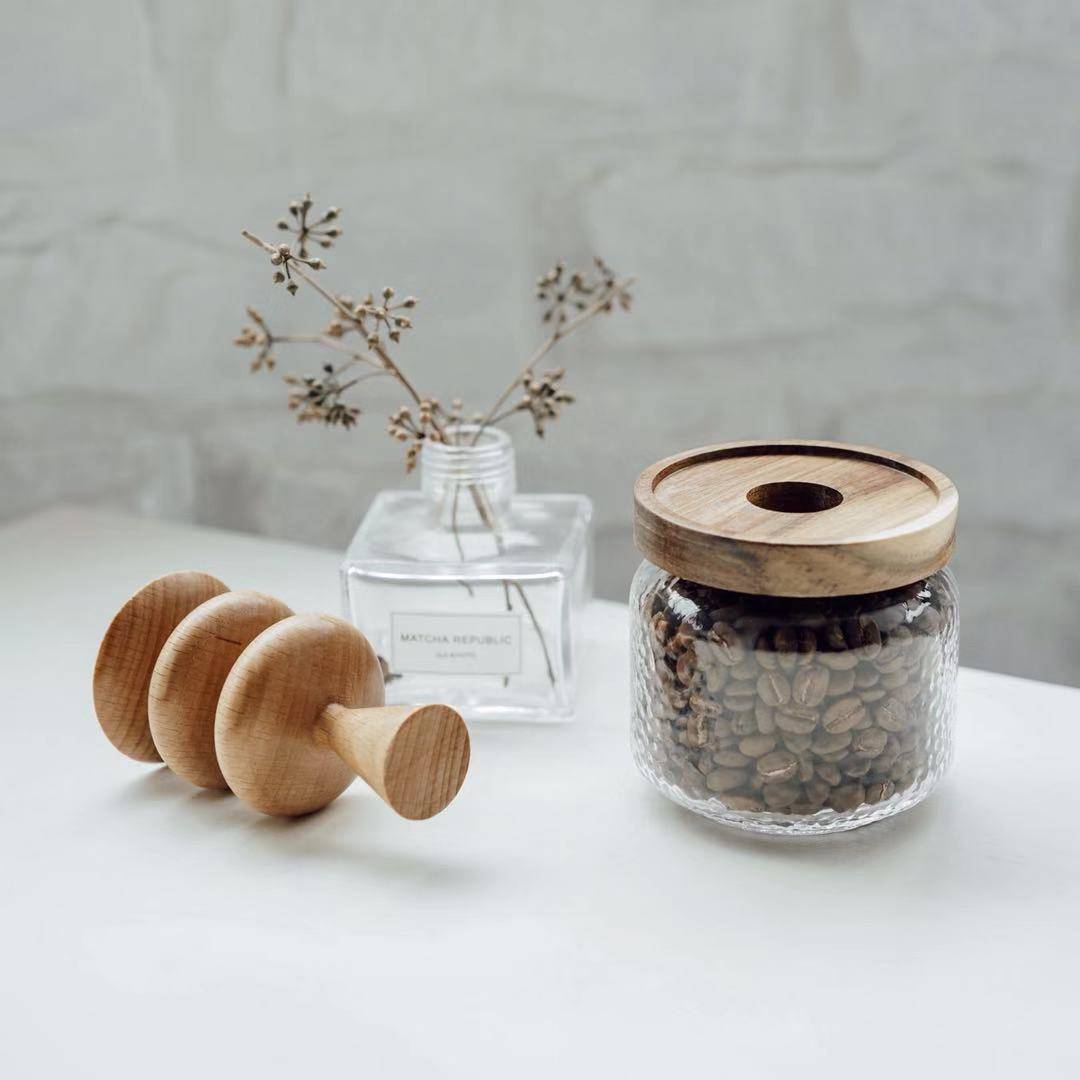 Bring glass jars like these along on your next shopping trip—not only do they eliminate plastic bags for bulk foods, but they look great on the counter or in the pantry!
4. Go Green
You may have noticed a lot of houseplants popping up on the interior design scene as of late and we have three fantastic pieces of news on that front—they're doable on virtually any budget, they are a super simple way to breathe life into any room, and they're great to get that Kinfolk aesthetic.
How to do it: Start small and incorporate a few potted plants around your home and office. Want to incorporate nature in your life through experience instead? Try taking a hike, going camping, or even forest bathing.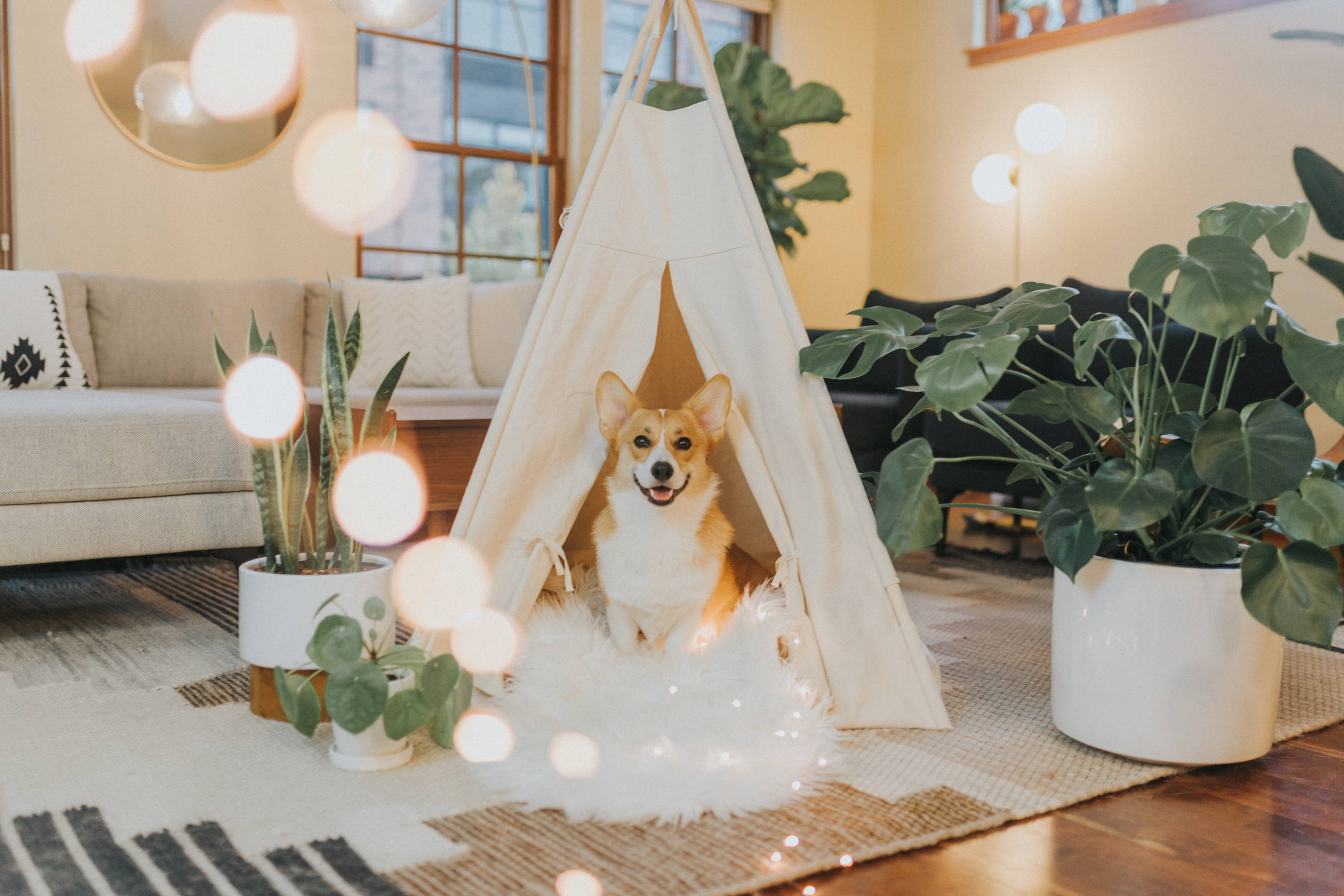 We aren't suggesting a corgi, but if you come home with a plant and a dog, we 100% understand!
5. Welcome Wabi-sabi
Kinfolk slow living is akin to the Japanese philosophy wabi-sabi in the way that it not only tolerates imperfections, it welcomes them. It can be easy to get caught up on every minor blemish, but is it worth it?
How to do it: Plans falling apart, unexpected events, and errors are all part of life, and life will be much more enjoyable if you learn not to sweat the small stuff. Looking to incorporate some wabi-sabi into your home decor? Aim for some handmade or vintage pieces—the small inconsistencies and imperfections are part of what makes them unique and endearing!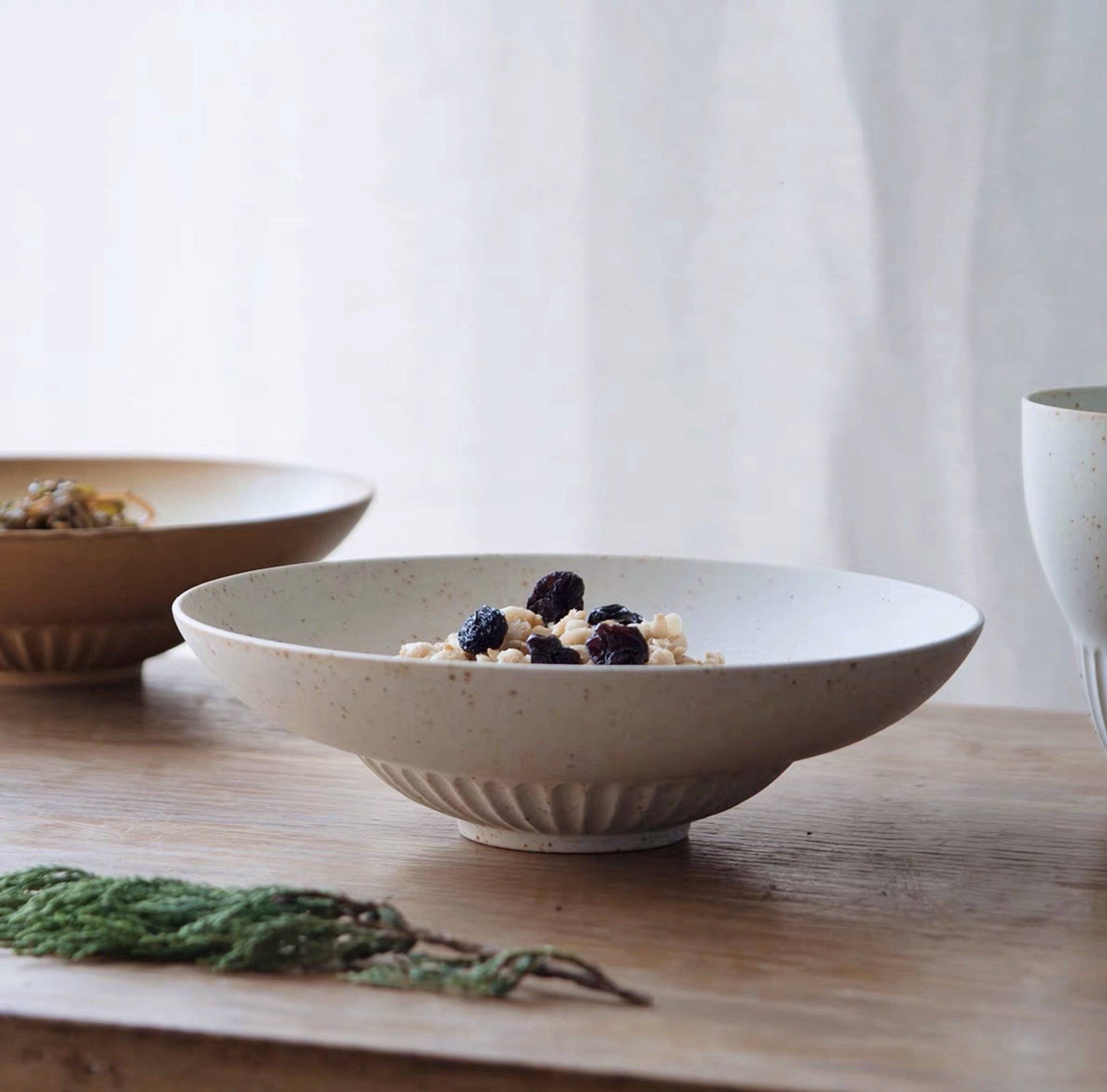 You may already have a few ideas on how to you want to incorporate Kinfolk into your home, or maybe you've realized that much of your lifestyle already falls in line with this method. Just remember, Kinfolk slow living doesn't have to be hard or expensive—it's about embracing what and whom you love.
What's your favorite way to embrace Kinfolk slow living? Follow us on Instagram @basicbutgood and use the hashtag #BbGhomeliving to let us know!